"Remember - NO TWO-TIMING - NO MOONLIGHTING", reads a recent email from Infosys to its employees. The communication stresses the clauses of Infosys employment contracts, which restrict its employees from taking up secondary employment.
Wipro is another of several well-recognised IT companies taking action against OBA (outside business activity, also referred to as outside business interest). Wipro fired 300 employees over moonlighting allegations, sending shockwaves far beyond India to around the globe. After Wipro took these drastic measures, chairman Rishad Premji announced on Twitter, "There is a lot of chatter about people moonlighting in the tech industry. This is cheating - plain and simple."
It's a stark reminder about the importance of:
Employees declaring any OBA interests to their employers for approval.

The need for organisations to take preventative and protective measures against OBA causing conflicts of interest.

So What Is Moonlighting?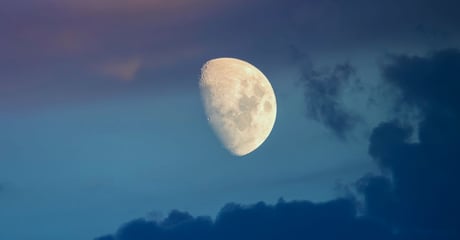 More often referred to as a 'side hustle' in modern terms, moonlighting or outside business activity (OBA) is where employees take up secondary work whilst working under a contract with their principal employer.
These side jobs in decades past were traditionally undertaken at nighttime or on weekends, so they were adequately labelled 'moonlighting'.
As the name suggests, moonlighting is often done without the knowledge of the primary employer. Although it can be an attractive proposition for employees looking to earn additional income, the act raises ethical questions around potential conflicts of interest.
Why Do Employees Engage in Moonlighting?
For some employees, moonlighting is like having a backup plan. Fear of being made redundant, terminated, or from insecurities of their current role can lead workers to consider outside business activities. Financial security is also one of the top reasons for pursuing secondary income streams. In new research by Avon, 65% of British citizens are worried about the impact of inflation on their finances. Additionally, 38% of women and 31% of men are considering, or have already secured, an additional source of salary.
The face of uncertainty has transformed recently from COVID-based worries to cost-of-living concerns. So it's easy to see why moonlighting is now on more employees' minds; and under the microscope of their employers.
The Ethical Debate About Outside Business Activity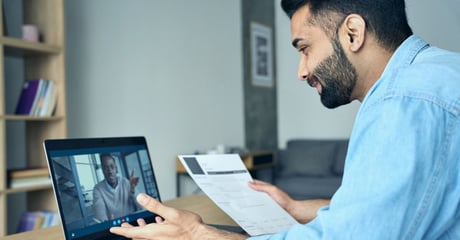 In a survey by Mint, a staggering 64.5% of respondents said they consider moonlighting ethical, while 23.4% are opposed to it, and 12.2% are unsure. Notably, it's not only employees who are divided in opinions on the subject.
While global companies like IBM have voiced their disapproval of moonlighting, other startups and tech unicorns are taking a different view. For example, food delivery platform Swiggy recently set up its 'Moonlighting Policy', allowing employees to take up any project or activity outside their normal office hours, so long as it does not affect productivity or create a conflict of interest.
Yamini Koganti, AVP – HRBP at Swiggy, explains, "Over the last two years, we observed that some of our employees were getting opportunities to render gig services, leveraging their professional skills outside work. Some even discovered new hobbies during the lockdown and have been keen to pursue them now because they find time due to remote-first ways of working. To solve this need of employees, we came up with an industry-first Moonlighting policy."
Notably, India's Minister of State for Electronics and Information Technology Rajeev Chandrasekhar also backed moonlighting, saying that companies should understand the employee-entrepreneur mindset of today's tech force.
How Moonlighting can Lead to Risky Business
Moonlighting, or engaging in outside business activity whilst gainfully employed, goes against the essence of most Labor laws. These laws are put in place to provide holidays, days off, payment of wages and working conditions to employees, providing adequate recuperation time and reimbursement for their contributions to an organisation.
Employee contracts generally stipulate working hours, expected responsibilities, and sometimes non-compete clauses. If an employee undertakes moonlighting without notifying their employer, critical issues arising can include:
Reduced visibility of potential risk for the company.
Conflicts of interest with the organisation's policies and activities.
Employees becoming stretched beyond their capacity or overworking to the point of becoming unable to perform primary employment responsibilities as needed.

Typical Conflicts of Interest that Happen in the Shadows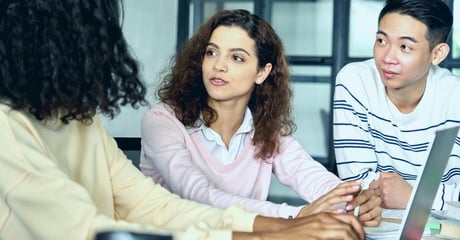 There are many examples where a conflict of interest may arise due to an employee's external relationships and outside business activities.
Take one example of an employee, Rachel, who works for your firm and also manages the bookkeeping for her family's company McHugh Cleaning Company Ltd, on the weekend. A key decision maker at your firm needs a new cleaning company. They are recommended McHugh Cleaning Company by Rachel. How can you be sure the opportunity is being fairly assessed and not given preference due to the relationship between Rachel and the decision-maker? Can it be proved there was no unfair involvement in the process or undue influence over the outcome?
It is imperative to declare any potential relationships and activities to create complete transparency in business decisions. By proactively bringing light to any factors that may be deemed a conflict of interest, everyone in your organisation can steer away from darker consequences.

How to Manage Moonlighting Within Your Company
Multiple employment activity is more common than you may realise. For example, a Director who sits on several boards, or an employee who assists with their family business' financial accounts on the side, are both undertaking multiple activities. However, organisations must be aware of outside business activities for proper checks and balances and transparency. To ensure employees can perform their primary roles effectively and remain out of the spotlight for conflicts of interest, moonlighting needs to be raised with (and approved by) an employee's primary organisation.
Your firm can manage moonlighting or outside business interests by:
Ensuring there is a documented policy relating to outside business interests and moonlighting.
Properly communicating your outside business interests policy with employees.
Implementing a technology solution that enables employees to easily declare any potential outside business activities and interests.
Enforcing annual attestations of outside business activities to ensure employees are reminded of your policies, any outside interests that have changed or ended, and any new activities that need to be raised.
How Technology Makes Short Work of Managing Moonlighting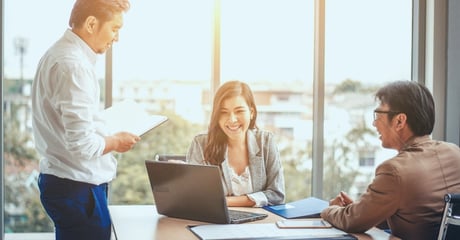 The MyComplianceOffice Outside Business Activities Manager solution can help your firm automate the capture and review of outside business activities. Additionally, conflicts of interest rules can be configured to auto-approve, auto-deny or escalate requests from employees. These requests can then be compared against lists of your vendors and third parties to proactively identify any potential conflict of interest.
This type of regulatory technology (RegTech) helps to:
Significantly reduce your risk of regulatory breach.
Protect your firm from reputational damage and financial loss due to conflicts of interest.
Easily export and share required information with regulators, such as FINRA.
Ensure employees are aware of their employment contracts and obligations.
Save your organisation time and money through automated processes.
Provide a complete audit trail for robust record-keeping.
Further promote a culture of organisation-wide compliance.
The MyComplianceOffice Difference
MyComplianceOffice's Connected Persons and Relationships module perfectly complements an Outside Interests implementation by allowing employees to report all internal or external relationships they have. Firms often use this for:
Identifying financial relationships that may exist between employees.

Understanding family or friendship relationships that may exist in potential customers or third parties of the firm.

Gaining visibility of family or friendship relationships that exist with politically exposed individuals and entities.
MyComplianceOffice (MCO) provides compliance management software that enables companies around the world to reduce their risk of misconduct and effectively oversee regulatory obligations.
Our powerful platform lets compliance professionals demonstrate they are proactively managing the regulated activities of the company, employees and third-party vendors and provide evidence of regulatory compliance. Available as a unified suite or à la carte, our easy-to-use and extensible SaaS-based solutions get firms up and running quickly and cost-efficiently.
"Without MCO, we just wouldn't be able to handle the sheer volume of manual work. The MCO platform has made my job - and my team's jobs - so much more efficient and effective."

- MCO Customer
---
Book your tailored demonstration of MCO's RegTech solutions to more effectively manage conflicts of interest and uphold your firm's regulatory compliance obligations.
Enacting regulatory compliance (in its many forms) is vital for enterprise risk management.
Download your detailed 15-page eBook with the insights about:
Understanding the many forms of compliance risk
Driving more than "tick-box compliance"
Dealing with cross-border compliance complexities
Empowering company-wide compliance through RegTech solutions