News Release
September 24, 2019 MCO announced that Kelly-Ann McHugh has joined the company as the Director of its Asia-Pacific (APAC) business. McHugh will lead the continued growth and development of MCO's existing APAC operations and its expanding customer support team in Singapore.
A FinTech industry veteran, McHugh was previously Head of Regu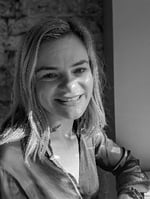 latory Intelligence and Compliance Learning for Thomson Reuters' APAC business based in Hong Kong. She played a key role in building a conduct risk management solution relationship between MCO and Thomson Reuters.
"The addition of Kelly-Ann to MCO's leadership team demonstrates our commitment to providing customers around the world with comprehensive, global solutions backed by responsive, local support," said Brian Fahey, CEO for MCO. "As we continue to add many new customers in the APAC region, Kelly-Ann and her team's local experience and expertise will be invaluable."
"I am excited to join MCO and help the company provide its customers with even stronger solutions and support in the APAC region," said McHugh. "Financial firms in APAC face increased regulatory pressures, a growing number of enforcement actions, and rising compliance costs. I look forward to showing them how automating conduct risk management through MCO's solutions can lead to more effective compliance and greater efficiencies."
McHugh will be based out of MCO's Singapore office, which recently opened at 410 North Bridge Road, Singapore, 188726. She will report to Fahey.