In 2017 197 billion apps were downloaded and usage on cellphones overtook desktops in 2018 - 58% of site visits were from mobile devices and in some countries this number reaches 72%.
Ensuring that your employees are compliant is an essential part of many businesses, especially those in regulated industries. The challenge falls when these organizations have to keep every employee up to date with policy and regulations or that all employees and compliance teams can quickly send and approve requests.
Compliance can be complicated, but it should not be. Nowadays technology allows companies to keep up with the changes in regulation and interact with the rules while keeping all employees compliant.
While commuting to work, attending meetings or waiting for a flight at the airport, employees says that mobile is their go-to option. Smartphones and tablets are used everywhere and all the time. The projection is that app downloads will reach 353 billion in 2021.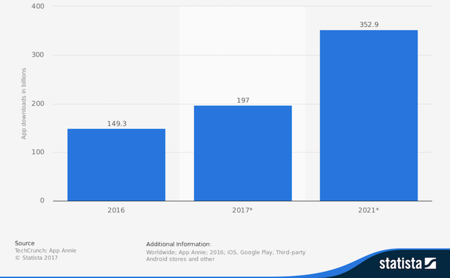 Mobile Experiences Improve Compliance
Mobile user interfaces are improving, and employees are becoming more accustomed to them. Half of all employees expect their employers to provide a solution, such a mobile friendly tool to make their lives easier. That is why is so important to focus on mobile usability, friendly interface and added features.
When an app provides your employee with an easy to use, fast and intuitive way of complying on the go, they are more likely to take action quickly. Desktop remains very important but creating the possibility to access software from every device is essential.
If you are an organization that need to keep compliant, an app is a solution to reach all your employees on their smartphones, no matter where they are at a given time. This technology has the potential to maintain your team´s compliance regarding regulations, policies and rules.
MCO Mobile App
Aware of this growing trend and focusing on helping your company to maintain compliance, MCO has re launched its mobile app, available in a mobile-friendly format with an intuitive interface. MCO believes that our mobile app is key to helping our customers move faster and become more agile.
The MCO mobile app is a great way for employees to create and monitor their compliance requests on a responsive platform with more efficiency and speed. It also simplifies and strengthens compliance across the organization, timeliness of employee requests and compliance engagement.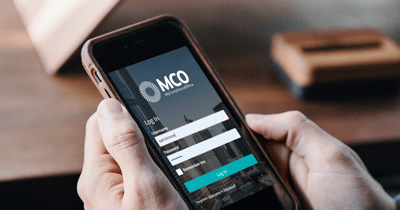 The app's dashboards help manage a wide range of compliance requirements in an integrated manner. It caters to on-the-go employees, allowing them to stay compliant, without needing regular desktop access. As with all MCO products, the mobile app adheres to the high levels of information security.
Our customers use MCO Mobile app for real-time reporting of gifts given and approved requests and insights into employee requests and responses from compliance. In addition, compliance teams can easily view all requests and status of assignments and attestations in an intuitive dashboard.
Imagine your employee is on a business trip in China and a 'third-party' wants to give your employee a gift. Your employee can get a clear answer if the gift the third-party is considering is appropriate after only a few clicks on the mobile device. And if the policy requires your employee to get prior approval for the gift, MCO mobile app makes the process easy, efficient and your employee will receive an immediate response, wherever they may be
"As a large percentage of our clients are global businesses, we had to make the decision to improve our mobile capabilities, especially because we see a trend in some countries where employees use the mobile device more than the desktop" – Says John Kearney, Product Director.
If you want to know more about MyComplianceOffice solutions and our mobile app capabilities, contact us today.