It's International Women's Day this March 8th and the theme for this year's celebrations is #ChooseToChallenge with the idea that we can all choose to challenge and call out gender bias and inequality. Similarly to last year #EachforEqual call out for women to collectively help on the fight for women's rights, challenge stereotypes and celebrate women's achievements.
Thinking about the challenges that female professionals face in our industry we decided to touch point on a subject that was the focus of a study in the US and Europe, focusing on women's achievements and their potential for progression in compliance.
You might think that the compliance department is dominated by men. However, a recent report shows a different reality – 54.2% of compliance officers in the US are women and this number has been increasing since 2016 when men used to dominate the compliance function.
The function has been growing in the past 20 years, being one of the fastest-growing professions for women in the US due to the increase number of regulations. In the US research shows that these women are mostly like to have a business degree while in Europe they usually hold a law degree.
With all the regulations in place and organizations struggling to adapt to them, the industry saw the need to incorporate more women in these departments. Further, these women saw the opportunity to grow in the compliance departments across the US. On the other hand, in ASIA and Europe the profession still being dominated by men but there is a growing effort for gender equality achievement in these regions.
The Gender Gap
In the US the average salary for men in the compliance function still higher than the average wage for women. In Europe, there is a recent shift to ensure equality and ensure that all can reach the senior level. Organizations and governments have been raising the issue and reducing the disparity pay between men and women in compliance, however, there is still a lot of work to be done for women to reach the top levels of organizations.
"There are already women in senior-level roles at some firms, and those that are in this category should become the aspiration of firms that are not doing enough to aid female progression. This is not a case of simply hiring women into the top-level roles, it is the opportunity to foster their careers which empowers them to progress through the ranks internally". European Head of a leading Compliance Certification Association in an interview for Morgan McKinley.
The report called Women in Finance reveals that is challenging to find women represented in senior roles. The analysis found that women are most represented in the senior function on human resources and communication roles in the finance services. The findings are:
"There is clearly an under-representation of women in senior positions in the financial services sector. The gender distribution of financial firms typically follows a "pyramid" model where the number of women diminishes in line with seniority. Furthermore, women are generally better represented in firms' support functions rather than profit-generating functions".
Even the FCA – Financial Conduct Authority in the UK has released a report analyzing its gender gap, their senior, technical, and managerial roles are under-represented by women. The report explains where improvements need to be made, and incentive all organizations to take positive action to address these challenges.
"Our targets are for 45% of our senior leadership team to identify as women by 2020, and 50% by 2025, and for 8% of our senior leadership team to identify as BAME by 2020, rising to 13% by 2025" Financial Conduct Authority.
Asia has much to do to improve gender equality, although, the Philippines has been standing out for its progress, followed by New Zealand and Singapore in gender equality at work. Asia is on the chase to achieve gender parity as it can reinforce the region's dynamic growth story and increase business opportunities.
"Asia Pacific nations have made progress in the past decade, driven by a combination of economic development, government measures, technological change, market forces, and activism" McKinsey & Company 2018 report.
Several legislative measures and policies are being adopted in Asia to deliver equal pay and ensure recruitment, retention, and promotion of women in all sectors. Network groups such as Risky Women have been doing a great job at keeping these women together providing voice to women in risk, regulation, and compliance. The group celebrates women who work in the financial services in these challenging roles, by hosting events, creating content, sharing ideas and insights. Risky Women incentivize the growth of risk and compliance function, hoping to reach equality and give voice to women in compliance.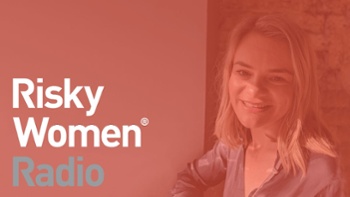 Inspiring podcasts from the series Risky Women and MCO hosted by our ASIA Pacific Director, Kelly-ann McHugh.
In our view, compared to the past the position of women in the workplace and compliance roles have improved and there is a positive trend ahead of us with more engagement between these professionals. Compliance women globally are voicing their challenges and putting forward their thoughts. We see more organizations proactively analyzing themselves and making improvements to reduce the gender gap in the industry. We believe that diversity at senior levels has a positive impact and build a better corporate culture. Companies that recognize diversity as a positive asset will likely succeed.
From all of us at MCO Happy International Women's Day!
#EachforEqual
#ChooseToChallenge