In a recent interview with Yahoo Finance, United States Securities and Exchange Commission Chair Gary Gensler said that he has one goal for crypto regulation in 2023 – "making crypto exchanges and lending platforms come into compliance."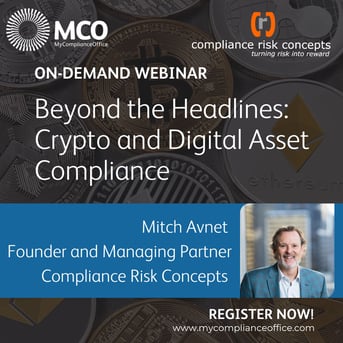 Gensler went on to say that ""They can do that appropriately, working with the SEC, or we can continue on a course with more enforcement actions, and I would have to say that the runway's getting shorter."
He also noted that the SEC would enforce securities laws already in place and that the agency has already taken 100 enforcement actions total against crypto firms.
The fallout from the FTX collapse has been the latest in a tumultuous year for the crypto industry that has seen a staggering losses since its peak in November of 2021 of roughly $3 trillion, starting 2023 at around $803 billion.
Crypto exchange FTX imploded when its CEO resigned and the company filed for bankruptcy. The CEO and founder is now facing civil and criminal charges from the SEC along with the Commodity Futures Trading Commission and the U.S. Justice Department. FTX's co-founder and former Alameda Research co-CEO Caroline Ellison were also charged. In an interview with the New York Times, the former CEO admitted there was a "massive failure of oversight of risk management" at FTX.
What does this mean for compliance today?
In the article Crypto Regulation Is Coming, And It's About Time, Mitch Avnet, Founder and Managing Partner of Compliance Risk Concepts, notes that the postmortem on FTX will include much finger-pointing and questions about who was supposed to be looking out for investors. The FTX failure has made it clear that firms can't afford to wait to implement policies and procedures to manage crypto and digital asset risk. Chief Compliance Officers must sort through the uncertainty and figure out the best way forward for their firm.
Join MCO and Mitch for the on-demand webinar Beyond the Headlines: Crypto and Digital Asset Compliance for an interactive Q&A session providing practical guidance on what compliance should be doing to manage crypto and digital asset risk in an uncertain regulatory environment.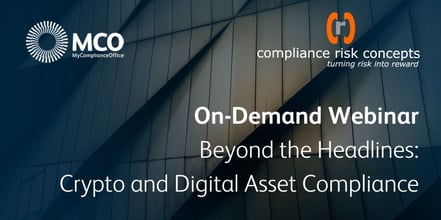 Related Resources