We at Shearman & Sterling were pleased to have the opportunity to present our thoughts on "SEC Public Disclosures - A Guide for Investment Advisers" at the MyComplianceOffice Webinar on October 13. We had an enthusiastic crowd and some lively exchanges. We'd like to summarize the main points of our presentation here in a five-part series.
This is the final part in our five-part series. Today we will talk about, "Preparing for the effective date". You can download a white paper of the full series here
Given the relatively late effective date for compliance, investment advisers had the opportunity to anticipate and plan carefully for enhanced disclosure and record-keeping in the final quarter of 2017. Among the steps discussed with webinar participants were:
1) Educating senior management
2) Creating an operations and finance working group
3) Reaching out to SMA clients
4) Coordinating with service providers.
Webinar Polling Results
We polled the webinar participants with respect to;
(1) Their views of the significance of public SMA business disclosures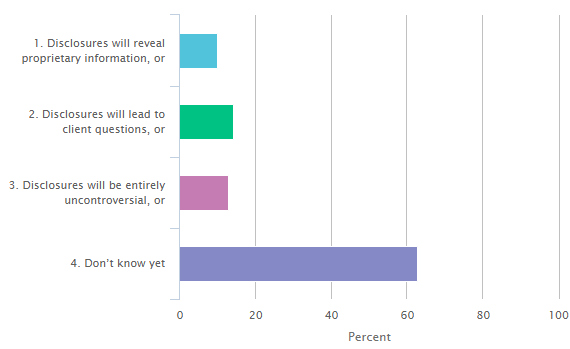 Percentage breakdown
1) 10%
2) 14%
3) 13%
4) 63%
(2) The utility of umbrella registration to their advisory businesses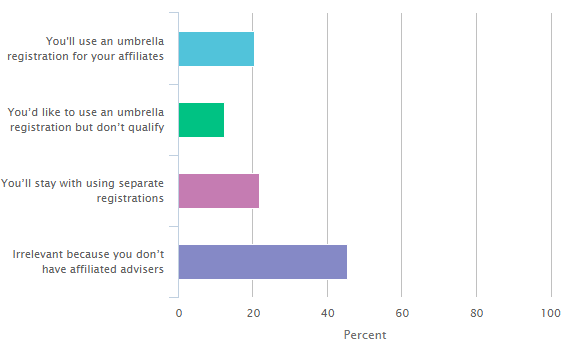 Percentage breakdown
1) 20%
2) 13%
3) 22%
4) 45%
(3) Their readiness for compliance with the enhanced disclosure requirements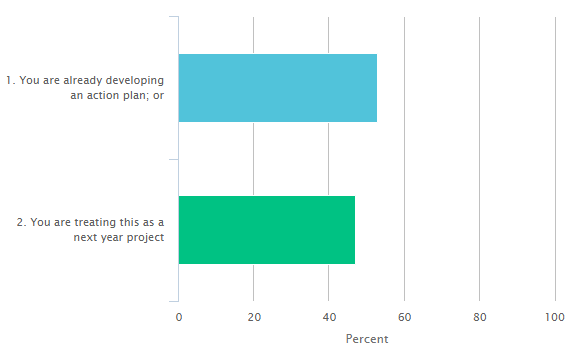 Percentage breakdown
1)

53%
2)

47%
This is the fifth post in our five-part series titled "SEC Public Disclosures - A Guide for Investment Advisors". You can download the full report here